Lamar Conard headed to Purdue according to this report.
Luke.
Whoops. Disregard. Thought this was Word Association.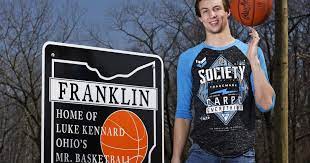 Conard was the recruiting coordinator so that is a big loss.
Ron Burton gone too apparently. That's a bummer, but Oxford was always a pit stop for him.
These are two of the biggest losses we could have had…
Huge losses, but then we are the Cradle of Coaches.
Always happy to see our coaches get better opportunities.
I think Burton is a much bigger loss than Conard, our running backs haven't really developed the last few years-lot's of potential coming in but never really got the results. I think the talent is still there, hopefully a new coach can get more out of them -also would help if they would stay in longer than one play before they take them out. Both nice men though, wish them the best.
Chuck is well connected and it's early. Someone good will turn up.
Recruiting coordinator doesn't mean he only coordinates for the RBs. He manages the recruitment for ALL recruits. Who gets time/effort/etc. Pretty much everyone we sign is because of the recruiting coordinator. That said, my understanding is Pat Welsh is our recruiting coordinator and has been since Coach Martin got into town.
And I wouldn't conflate numbers with development. One also requires a competent offensive coordinator. Down in the Bahamas I had a chance to talk to some UAB players before the game. We asked how they felt about Miami. They said they had no idea what the staff was trying to do with the run blocking scheme. Said it made no sense. On a positive note, they did say the pass protection was some of the best they had seen on film all year.
I don't think anyone including our players knew what we were doing on our run blocking. Our play calling was more than a little puzzling also at least that's what I hear

A post was merged into an existing topic: NIU game
Curious if Gus Ragland gets any consideration at RB coach. He's currently an offensive analyst at Notre Dame.
Miami has a Director of Player Personnel and an Assistant Director, what do they do if they have coaches doing recruiting coordinator duties?
Yeah a lot programs are going away from having a position coach also designated as the Recruiting Coordinator. Whether they call it a DOPP, General Manager, Director of Recruiting, etc., most staffs have a dedicated position. I remember CM publicly thanking the donor who endowed the program to hire such a position. Logan Meyer was the first, and now Coady Keller.
They are working full-time on recruiting responsibilities. A coach/RC can't give full time for recruiting.
While this doesn't have to be THE consideration, it should be a major consideration, and that is replacing these 2 with black coaches. Just like in the NFL, this has to be a major consideration for a number of reasons.
Or……you could replace them with the best coaches that you can find regardless of their superficial qualities. BTW…both that left are black.