Brutal blow and sad to see…fuck
I assumed we would probably lose at least one starter to the transfer portal. Unfortunately I think it's just going to be the norm going forward. We'll be alright. Salopek and McWood are still a solid tandem
Is he going to play with his brother, or is he just putting himself out there?
UC seems like a pretty good fit.
Seems like people have know it's UC for a few weeks now. Sucks.
Hope he never wins another Victory Bell game
I have to admit I feel a lot different about a kid that is able to transfer because a coaching change or lack of playing time- but this is a guy that had been treated pretty well.
If this has been set, good for him on playing yesterday.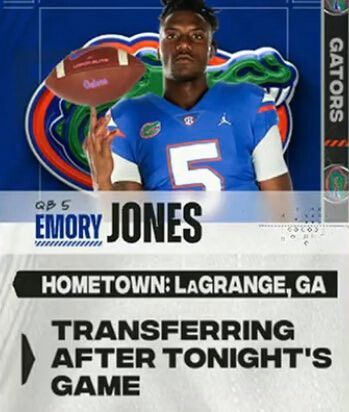 Big hits no doubt. Phelps departure means guys like Nasir Washington and CJ Ware will need to step up quickly. Same with Pace. It's good the staff held onto some scholarships as it gives us an opportunity to plug holes perhaps with transfers of our own.
Time will tell if more of our guys enter the portal. And let's not forget after a bowl win things may open up for some of our coaching staff as well. This is the new environment of college sports. For players especially.
Phelps? Did he announce too?
The shame of it all is as fans we are on an emotional high from the terrific win and then less than 24 hours later we see core players leave. An emotional roller coaster to say the least. For the players as well because I would have to imagine the team knew/knows who is going to transfer.
Yeah that sucks. Guess we'll see how well Martin really has recruited
We had 9 all conference players. By my count, we have now lost at least 5 to graduation or transfer: Phelps, Pace, Jack, Sterling, DomRob. Lot of talent gone. Opportunities abound for those that remain.
1st team-Sorenson, Pace, Butler
2nd team-Weatherford, Phelps, Salopek
3rd team-Gabbert, Hippenhammer, Robinson
I have no issues when someone transfers if they are a grad transfer or not getting playing time. I have a bigger issue when other programs use us as a minor league. These guys were treated well and took scholarship spots others might have had. And for what reason do they leave? Someone sells them a dream they might be able to get good enough to go pro at a bigger program. Reality is, they have a better chance at being seen at a program like ours. When you go P5, every year a new 4 star is coming to take your job. Not a great bet for many of these kids who leave good situations like ours. Oh well, onward.
We need to build from the high school ranks. Yes, we will get the playmaker occasionally like Hippenhammer but not likely many players the talent of Pace and Phelps are dropping down to the MAC. Or even coming up from FCS to MAC. It's depressing to say but the mid majors more and more seem like the D league or the minor league system, there to develop players for the big boys. It's always been that way for coaches. Hence our Cradle of Coaches moniker. Now it's broadened to players.
This makes me appreciate players like Jack Sorenson even more who committed to us and stayed committed.
I think if I was a student athlete today, I would do it the same way I did the first time. Go for the best academics. The other stuff (going pro) seems like such a crap shoot. But, I sorta can't blame someone for wanting to play in front of 50k-100k fans. That would be a pretty great draw.