Wake up folks - it's UC week!
Despite the one-sidedness in the rivalry, this game always gets my adrenaline going. A bit biased though as the fiancée is a UC alum. I'd love to see us go into PBS (Paycor now, I guess) and punch them in the mouth.
I know there was a separate thread not too long ago about whether or not to do away with this rivalry, but damnit while we still have it, we need to be going for it.
If you read the morning edition of The Cincy Enquirer today, there's a n article about how the UC AD said there is no interest on their part in discontinuing it.
Of course. it's always the shortest and least expensive road trip on their schedule and it has become almost an automatic FBS win. It also gives them eternal bragging rights in a fertile home recruiting region. Their AD is not nuts.
If we win, the recruiting could help us.
A salute to the late Greg Ruehlmann. We sure miss his annual banter out here with us.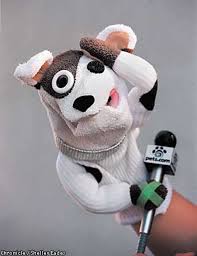 Prof, this just made my day.
I'll be totally honest—used to be one of my favorite weeks of the year. Now I can hardly bring myself to be concerned with the game, knowing how it will go. Sad.
Hadn't seen that about Cunningham wanting to keep it going, but that makes sense.
I should add too that I'm quite close with other UC alums, and the talk on their end is that they don't think we take it seriously either. While I take exception to that, it's hard to argue when Chuck is pulling starters in the game a year ago. I understand wanting to be healthy heading into MAC play, but to reference one of the greatest quotes of all time, "You play to win the game."
Marshall, Appy State and Georgia Southern wins over P5's show it is still attainable.
Possibly. But I think the Belt's commitment to highly competitive football has far exceeded the MAC's during the past 10 years. They were not satisfied with the niche they found themselves in - as low Conference on the G5 totem pole. They aggressively did something about that. It seems the MAC is fairly content to be relegated to that rung now…
People forget that Cincinnati is a mid-major.
They are? The school is 2x the size of Miami, is joining the B12, has been a part of the Big East in the past, and was a final 4 team last year. Has national championships in major college sports in their history. Just curious about the label. And, believe me, I'm no UC fan!
The Sackman just likes to rattle everybody's cage.
They are a mid-major. Name every school in the American. No one can. It's impossible.
It's immaterial. Taking this shot at them lowers us. Frankly, that makes our performance versus UC these past 15 years that much more pathetic.
Our best team ever (2003) beats their best team ever (fluke) 528-0. Prove me wrong.
If you want to compliment them and show them way too much respect, that's your problem. You won't get that from here.
No compliment at all. Their team last year, regardless of allegiances, would definitely have been challenged by our '03 team. And, I'm repelled by most everything to do with UC. That does not change the point I was trying to make. We can agree on one thing, though: Go Miami!