Can we fire are athletic director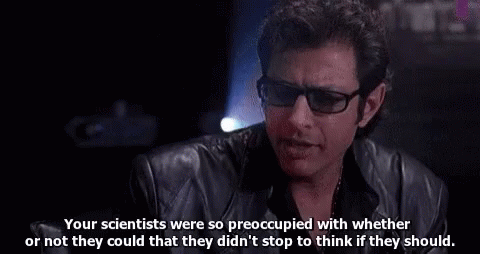 Who does make the call on hiring/firing the AD? I honestly don't know.
I would assume the President?
How did I know that this was posted by Theman by just looking at the topic headline?
Sayler never seems to catch any criticism on here, which is odd because of how negative this place can get. But the results of our top 4 men's programs under his watch has been abysmal. Men's Basketball, Hockey and Baseball have all been compete dumpster fires. Football has been the lone "bright spot" as they are at least competitive at the MAC level, but very underwhelming overall.
He seems to get a free pass because of his reputation as a good fundraiser though.
We also have to be one of the few D1 programs to completely ignore NIL. Huge failure there.
I stand with Greggie on this issue despite his typos.
Sayler never gets criticism, you must not be reading this board! I would say he gets more criticism than kudos.
All were dumpster fires before he got here and have been slowly making steps. Baseball might be the exception after they had a couple pitchers drafted. Basketball has a clear vision and so does hockey. Hiring a coach whose plan was to recruit Canada more, then have the border shut down didn't help hockey either.
I'd say most folks with complaints don't have any ideas to change anything other than "fire a coach."
You consider the reigns of Cooper and Owens as "slowly making steps"?
Cooper wasn't a Sayler hire. So yes, Owens was a step up from the last years of Coles and Cooper. And I'm highly optimistic about Steele after year 1 but will wait for more data.
Hockey had made NCAA tourney in 9 of 10 years when Sayler was hired. He inherited one of the best programs in the country. They've made the tourney exactly once in his 10 years as AD. Maybe there are other issues at play with hockey, but total BS to say Hockey was a dumpster fire when Sayler was hired. Berge was a great hire on paper, but hasn't panned out yet. Maybe they'll be better in a few years once the Canadian recruiting pipeline explodes for us

.
And I don't agree baseball was a total dumpster fire in 2013 like it is now. The Hayden hire was questionable at best and hasn't panned out.
Serious question - what are we not doing that peer institutions are doing?
Yes, there's collectives and such at larger schools, but I don't think they're common at the level of MAC schools. I also don't think it would be a good use of resources for the athletic department to encourage essentially diverting donations directly to players for recruitment purposes when they lose so many money already.
We were actually the first MAC school to sign an agency that helps Miami student athletes better promote themselves for NIL opportunities.
Current AD hired Meagan Duffy, correct?( women's hoops).
Only problem with that was big $$ offered to her to go to Marquette.
Not D.Sayler's fault that she is the real deal.It was a great hire.
Then gave Owens an contract extension the end of 2020 and then fired him the end of 2021 fired Maria fantrosa then hired Cleve wright then hired the current women's basketball coach he needs to go
One great coaching move doesn't make him a good athletic director
I do!!