What do we need to do to fix this team?
Sorry but it's the Head Coach, so not sure what can be done. As was stated so well by Coolpapa on the postgame comments thread, either Chuck is so stubborn an ass not to try another QB, or our recruiting and player development is so bad that AV is the best we can muster.
I am literally amazed that he hasn't at least rotated in another QB option when it's apparent how one dimensional we have become.
I would say that both of these are on the staff
Brett getting hurt in the 4th qtr of a blowout loss
Not having a ready backup for the start of the year either through recruiting or transfer portal
And as said earlier either our recruiting is terrible or martin is so hard headed that he wont switch quarterbacks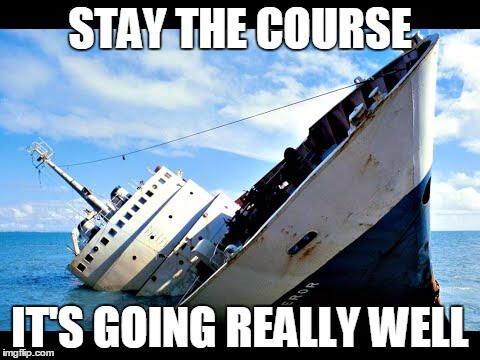 When you are constantly out-coahed every game your results will not be good. I am hard pressed thinking of one game in Chuck 's tenure where he out-coached the competition and won the game.
This is something I agree with.
I now foresee 6-6 as our final regular season record…again.


Under Koehler our offense in 9 years has averaged 8th in yards and 8th in PPG. There is a reason he is still at Miami. And it isn't because we pay so well!!
In the MAC I assume?
That's pretty darn bad.
Yes. MAC conference stats.
Meanwhile Kent whipping Toledo @ moment
I nothing this loss, I'm pretty sure. Not even mad. Just moving on to something else.
It's the staff. It's quite simple, and not going to change either
Agreed…sort of given up, good thing or bad I'm with Chuck above…CM, just accepted no matter whose out there 6 to 8 wins high water.
Odd stat…only ~190 total yards, but probably our best 3rd down effort.
This game and Buffalo were games we should have won. Back home next week. Guess we shall try it again.
"Can Brett Gabbert come back in time to turn it around?" is the only question that needs to be asked
Fire the coach and the AD
Toledo trying "to help us out."
I think Martin has worn out his welcome for numerous opportunities. It's time for a change. Of course I know we can't afford to buy him out, so it's moot.
Can the season turn it around? Martin has to do the impossible. Overcome his rock hard headed stubborn ass vision of Aveon as the starting QB and prepare one of the H guys to step up, start next weeks game and hopefully get the offense back on the right track.
91 yards passing with 30 on his lollipop pass to Walker in the 1st quarter. I've seen enough.