There's an outstanding, fairly major update for the forum with the potential for limited downtime. I'm hoping to do it tomorrow morning. At most, I'd expect 30 minutes of downtime, but most likely closer to 10.
Quick metrics update: there are now over 300 registered users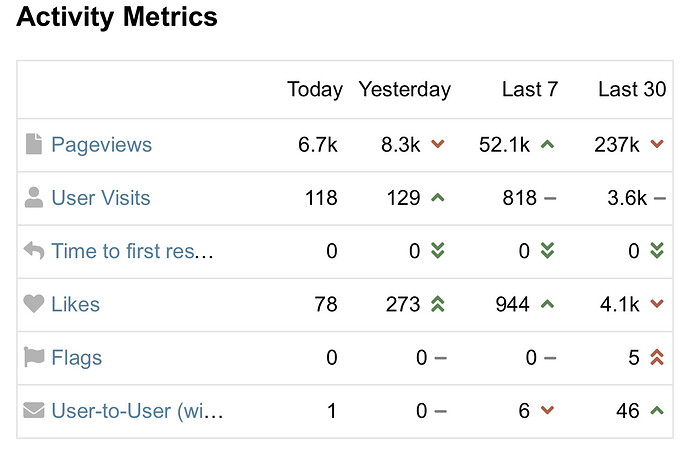 (note, today is technically yesterday and yesterday is Tuesday on the screenshot. Lots of likes thrown around on game days, especially when we win)
Love and Honor!