Good guys 17
Horse punchers 30
Cincy 34 miami 23
Mu. 3-10-3-7
Uc. 3-7-14-10
Now my nephew who played started for the BKittens for 3 years says this could be a chance to catch them while they're down…new coach, new QB, lots of new faces etc. This gives me hope.
Have a text to his son who just graduated and was full ride UC'er under Fickell so waiting to see what he says after their first two games.
Personally, I hope his dad is right and we upset them in a squeaker. Ye Ha!!!
So badly want to see a win over UC, but in all honesty, based on Chuck's tenure in OOC games against good competition, it is very hard to see us getting the upset. Would love to be wrong but I see a Bearcat win 34-14.
This UC team was not supposed to be as good as last year, but after 2 games they look like they are better than last year. They destroyed Eastern Kentucky, who then gave UK all they wanted, plus they won as a touchdown underdog at PITT.
Usually we stay in the game for quite awhile but eventually UC pulls away, especially when the game is at Nippert. We still had a chance last year at PBS early in the 4th quarter. In Gabbert's freshman year we had an early 10 point lead but UC took the lead just before half and opened it up in the second half. So I think we will fight and make it a game but eventually UC takes control.
Miami faster than UMass, slower than UC.
12-28
31-13 UC.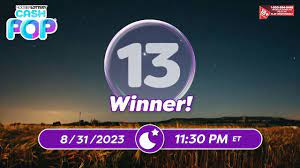 If we somehow manage to pull off the upset, would this be our first win over a Big 12 team?
Perhaps. I can't recall us beating any Big12 teams (at least within the last few decades), but I could be wrong.
Texas Tech in the 1949 Sun Bowl maybe. And soon to be Big 12 team Arizona State the following year in the Salad Bowl. Most recent game was against a Big 12 was the 2004 17-13 loss to Iowa State in the Independence Bowl.