Miami had expressed interest prior to his committing to Tarleton State.
2 years eligibility remaining. We have a scholarship remaining for this year.
Multiple with Beck transferring
At least one scholarship…I was not aware Beck was being factored into this year at any point (do not believe he was), he graduated and appeared to be a given that he was no longer playing ball (at least here)…I saw that late portal announcement, but that may have just been desire to give it one more go due to his injuries (bummer on these injury details, never read this article).
Think he found a home…if not reported before, good for him!
New Mexico State: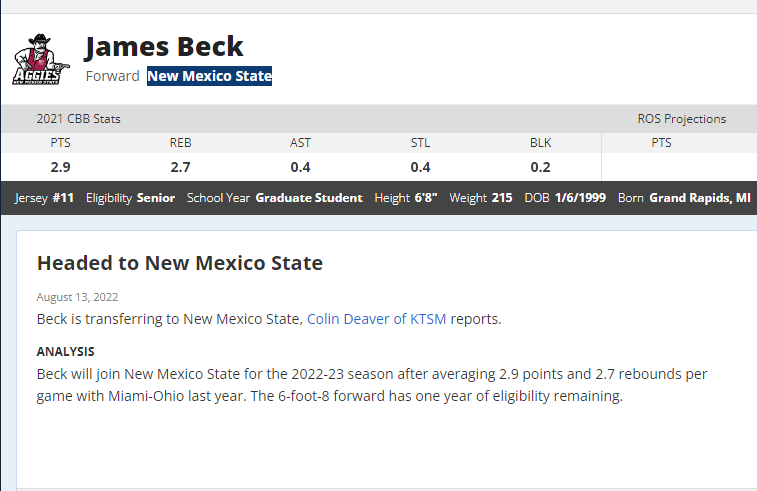 Grafals transfers to S.Miss.
I guess he likes humidity.