Insert "row the boat" joke here, you can take it to some lighthearted or dark places depending on your mood.
Depending on how things shake out, maybe the MAC Big 10 win streak isn't at risk as all these coaches are getting fired!
I will have to re read this but I am not sure I read that much wrong here
My son has football practices where they work hard and throw up and he is in high school
You dont turn WMU and Minnesota into top 20 teams without having buy in from the team. Their athletes are not that special (probably closer to Miami than Ohio State)
None of that really looks that bad to me with the possible exception of the drug testing stuff. (Pressuring medical staff to clear players to play would be quite bad, but repeated internal reviews have said it isn't happening.)
It doesn't seem like a program culture that I'd want to be part of, but I didn't see anything really out of bounds in that article.
PJ Fleck is an overenthusiastic egomaniac who's obsessed with mantras and demands cult level buy-in from the people in his program?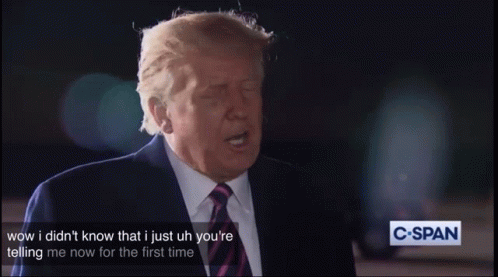 Gotta watch out for those Christian cultists!
"Coach lets you skate on failed drug tests if you show up to his prayer group, but not if you don't" is rather messed up, even if there's nothing wrong with the coach holding a prayer group.
Coach be like "kids I know I told you to row the boat, but now I need you to pray with me that the damn boat doesn't sink."
Umm, there is a lot wrong with this at a public institution, if he is going to be punitive about it. What if you are atheist, agnostic, not Christian (I am assuming he is Christian). This in and off itself bears investigation.
It creates a culture of forced conformity, and when that crosses over into religion, it is absolutely not appropriate at a public university. If I remember correctly, The Apostle Tressel ran that kind of smothering Christian atmosphere up there.
Well with the portal today, if it is so awful just leave. Not saying what he is doing is right or not but if players don't like the "culture" go find another one.
Or the public university (an arm of the state government), can follow the establishment clause of the 1st Amendment and not force religion down their students' throats.
Fleck said today that there was no "Fleck Bank" points system that was actually tracked or anything like that; it was just a metaphor for players emotionally investing themselves in the program/university/community. If that's accurate (which multiple former players have said it is), that undercuts the worst parts of the story.
If people at your work asked how you were doing and you answered with "I'm Elite" can you imagine what kind of looks you would get. Wait, this might actually be fun to do.

I did not mention religion, I said Culture, don't think the establishment clause of the first amendment says anything about I am elite, or talking in acronyms. Or if you don't like running or having to " go to the bank" quit failing drug tests.
Easier said than done. Hard to leave your friends and teammates. Also hard to start the recruiting process all over again.
Like having to use pronouns, wear a mask, get a jab?