Miami's problem is not the NCHC, Miami's problem is that it is just not good!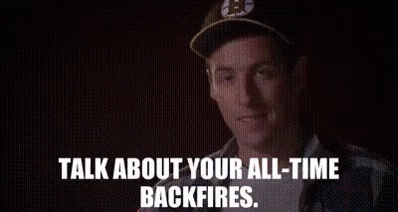 Wow, that loss seems inexcusable.
2-10-1 with a goal ratio of 34:55. The two wins were 7-4 over a very bad Ferris St team where we were outshot 30-22, and 4-3 over Omaha where we were outshot 35-13.
I think we're the Vanderbilt of the college hockey world. We are in great conference but can easily lose to everyone in it and well below it. Our glory days are a long time ago and apathy is high. Unless something radical changes, this is going to be the reality.
150 percent what D-Day said. Miami playing poorly has nothing to do with the league it's in.
Unless there is considerable improvement soon and we can prove we can effectively compete in the NCHC, maybe we will have to reconsider CCHA where our fans might see a few more wins. (Ducking!)
When I saw the headline, I thought exactly like Yellow#5 - we are the Vanderbilt/Northwestern of the NCHC. Personally, I'd rather compete against the best rather than give up. Remember, with the right staff, Randy Walker and the rest of his Miami guys won the Big10 at Northwestern!
It's amazing how fast things can change. When I went to hockey games at Goggin, it was standing room only and the team constantly beat top teams. My generation only saw hockey win. Conceivably, there's now a generation that's only seen Miami lose. My theory? If memory serves correct, old arena was built on the site of the original Miami field where football was unstoppable. That mojo must have permeated Goggin. The new (well not anymore but in my mind) arena was maybe built on a cursed pet cemetery.
Actually, the old Goggin was built on the site of the old Sigma Chi and Deke houses.
Yes, both Old Miami Field and the original Goggin co-existed for a number of years (78-83) before Yager was completed. Not even sure what conference we started with in 78 but Goggin was rocking every night even then!
Where was Old Miami Field then if not where Goggin was built? Curious to know this as I've been misled!
Where Pearson Hall now sits.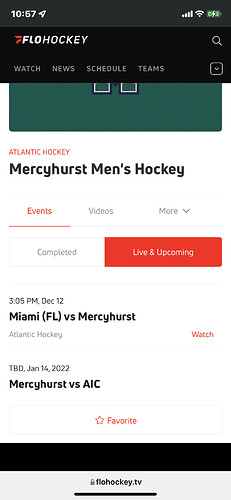 The Watch Live link on the Mercyhurst Hockey schedule page for today's game. . We truly are the Rodney Dangerfield of college athletics!