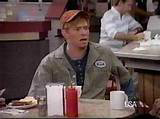 No score after one. A little sloppy but overall not a bad road period vs. a top 15.
Goaaaaaal Miami on the power play redirection. 1-0 Miami
Joe Cassetti scores, 2-0 Miami late in period #2
Still up 2-0 at the end of 2.
Doctors.
3-nil was the final for the good guys.
"Take the Money and Run"!