Didn't realize how many key contributors have been missing.
Hopefully my presence brings Miami good luck tonight.
We're making LIU look like a top 10 program right now.

4-1 LIU after 1. Absolutely terrible hockey.
What in the lords name is going on here!!! I just checked the score and saw that it is 4-1 after 1!!! This to a team that didn't exist in any fashion (D3 or club) less than 2 years ago. How much longer can we blame Rico, and when do we have to start taking a serious look at ourselves in the mirror? Berge better lay down the tone in that locker room right now during intermission.
Yes, missing multiple top contributors for the season and not being able to go out and recruit during COVID are things we should control. Don't get me wrong, should be doing better, but minus Will Cullen and a couple transfers (minus the ones out for injury), the entire roster is all Rico.
What's the situation with Will Cullen
Holy cow. This feels like Spalding beating Miami MBB by 30 at half.
Away from the team for undisclosed personal reasons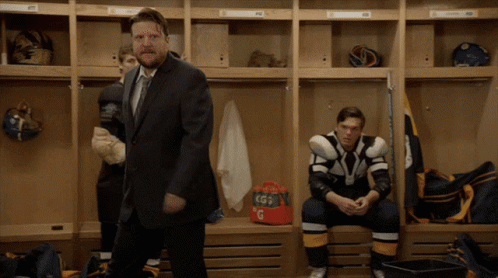 "The entire roster is all Rico."
This isn't quite true. 2/3 of the current roster are all Bergeron recruits/transfers. Also, early on he jettisoned any player who didn't fit what he wanted to do so the remaining Rico players are kids he wants on the team. So this roster is all Bergeron.
Here's a breakdown showing which player was a Rico/Bergeron recruit and in the case of Bergeron when they first appeared on Heisenberg's recruiting list. Bergeron transfers are also noted.
Back to lurking.
| Forwards | | | |
| --- | --- | --- | --- |
| Barbolini, Matthew | So | Bergeron | 2020 |
| Barry, Matt | Sr | Rico | |
| Cassetti, Joe | Jr | Bergeron | Merrimack |
| Corbett, Scott | Sr | Rico | |
| Daskas, Thomas | So | Bergeron | Air Force |
| Fletcher, PJ | So | Bergeron | Quinnipiac |
| Graham, Monte | Sr | Rico | |
| Gresock, Chase | Fr | Bergeron | Merrimack |
| Holland, Michael | So | Bergeron | 2020 |
| Olmstead, Jack | Sr | Bergeron | Michigan |
| Pletzke, Chase | Jr | Bergeron | BUGS |
| Regush, Michael | Sr | Bergeron | Cornell |
| Savage, Ryan | Jr | Rico | |
| Savage, Red | Fr | Rico | |
| Silver, Brian | So | Bergeron | 2019 |
| Sladic, John | Jr | Rico | |
| Defensemen | | | |
| Capstick, Alec | Jr | Rico | |
| Clement, Jack | Jr | Rico | |
| Crowder, Bray | Sr | Rico | |
| Cullen, Will | Gr | Bergeron | BUGS |
| Daschke, Derek | Sr | Rico | |
| Donato, Nick | Fr | Bergeron | 2020 |
| Drazner, Robby | So | Bergeron | 2020 |
| Moulton, Dylan | So | Bergeron | BUGS |
| Murray, Alex | Fr | Bergeron | 2020 |
| Rydqvist, Hampus | So | Bergeron | 2020 |
| Sinard, Andrew | Sr | Rico | |
| Goaltenders | | | |
| Laursen, Kirk | Fr | Bergeron | 2021 |
| Neaton, Logan | Jr | Bergeron | U.Mass-Lowell |
| Persson, Ludvig | So | Bergeron | 2020 |
Around half the sophomores you linked to Berg were committed to Miami while Rico was coach.
Just a stunning loss coming off the worst performance of the season in Denver in which the team just gave up.
Lurker: We talked about what fault lies with the coaching staff, and this loss and Denver is entirely on it. I've given them a lot a leeway with the missed COVID year and was seeing progress, but this team has regressed.
I gave benefit of doubt because Berge's teams always worked hard, but right now this one isn't, and that's a major problem.
I still have faith they'll turn things around but the past six periods of hockey have been completely unacceptable for a Miami team in any sport.
Didn't Berg have the power to release any of those sophomores he didn't want from their commitment?
Jive: I went back and re-checked the NLI signing dates for each of the sophomores and all were post-Rico. I'll grant you that some of these kids were in the recruiting pipeline prior to Rico's departure (Pletzke and Moulton were flips from BUGS when they came down) if that's your point. However, upon their arrival Berge and Barry went through that pipeline with a fine tooth comb and made a ton of changes. As 2XHawk points out, every one of these kids now on the roster comes with the Berge and Barry seal of approval. This is their team, not Rico's.
Bonk: [heavy sigh]
Back to lurking.
This is just an inexcusable loss as a program!!! As someone who grew up on Long Island, LIU was/is not even a thing - they are the recent conglomeration of what is essentially a very nice community college (CW Post) and a low-major athletic department in their downtown Brooklyn campus (LIU Brooklyn). Essentially, I feel like my beloved alma mater lost to my high school!
Signing date isn't commitment date. There's a signing window and you can only do it within a year if enrolling. The commitments are typically happening 3 years before that date.
I get it. Really, I do. But my point is that Berge and Berry had, in every case with this class, 1-2 years (from commitment date to NLI signing) to sort through Rico's detritus. Which they did. And they subsequently turned a number of Rico's kids away. Those who remained were kids they wanted plus those they recruited on their own. This class is comprised of THEIR kids, not Rico's. And in year three this is their team, not Rico's.
I don't know how else to make my point so I'll stop here, last word is yours if you want it. Back to lurking.
2-0 after 1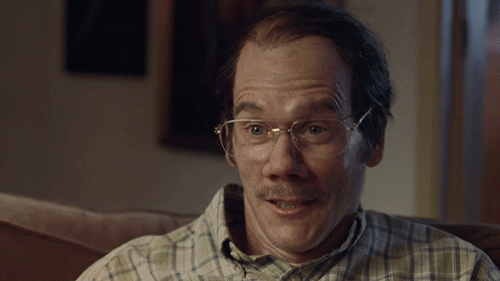 Looking much better so far tonight. Still not getting my hopes up that we can maintain it for two more periods.

4-1 final. Hooray, we didn't get swept at home!