Congratulations to Karli Spaid!
Her numbers are definitely worthy of 2nd, if not 1st team. The play by play and color analyst for the regional tournament games said her numbers should garner her 1st team status, but that she would be more or less "penalized" because she plays for a mid-major unfortunately.
The curse of the mid major. I would suspect she will transfer. The end of the mid majors in sports division 1 is coming to and end, I fear.
Why would she transfer? It's not like she isn't getting recognition at the national level by playing at Miami. She was just named 3rd team All-American. And it's not as if there's a huge professional softball league with million dollar contracts being thrown around wanting to see her hone her skills against a slightly higher level of collegiate competition.
Because that is a younger person's perception, bigger is better?
Is it? Do you have some polling numbers that demonstrate that that we don't know about?
This is the absolute laziest take that has been posted in every thread about a Miami athlete getting recognized.
I don't know. I think bluesman's suggestion that Gabbert would transfer after being named the Most Outstanding Offensive Player in the Frisco Football Classic was worse. It made me want to cut his hamstring.
Regarding Spaid being short-changed because she plays for Miami…
In 15 games against P-5 programs: Batting average - .395 (19-48), HRs - 8, and RBIs - 15
In all 58 games: Batting average - .413 (78-189), HRs - 28, and RBIs - 70
Why would she leave Miami? At some point soon, the program will be top 30-50 in the country. Great school and going pro in softball isn't a million dollar option. I think playing for MU is prolly pretty great. Awesome coach, team and schedule.
I wondered if men's baseball would have had the announcers saying nonsense about 3rd team being a product of lower conferences, so I went in and looked at the men's All American list and noticed there's a kid who's first team from Houston Baptist and a second team pitcher from testes state university in The Mac. Not sure it is any slight from anyone that our 1st All American in softball is 3rd team. Seems like sandlotters have at least a chance to make it. Unlike football where most of the awards are rigged to the big schools.
Testes State University. Is this their mascot?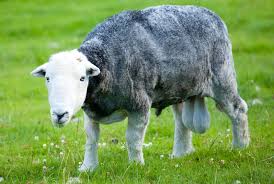 It's Nice. Tastefully shot.