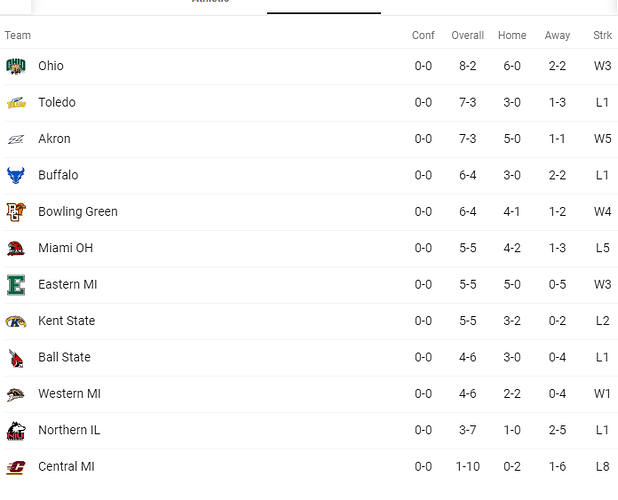 Well here it is…I assume Miami can beat the mighty Spaldings, who knows?
MAC landscape prior to conference games. Looks like 4 of the five first conference games for Miami (I think) are against the top performers, with OU around the corner after that…CMU being the theoretical "sure" win.
OU, Akron and BG on winning streaks…only CMU out doing Miami on losing streak.
PS…pretty cool how you can just "snip" pics into here!