6-7 Forward. Decommitted (Drexel) last year.
Rolf is the most underrated of the "big 3" in that Centerville squad. However, he's just as good (if not better) than Tom House, who is headed to Florida State. He has a lot of offers including Toledo and Kent from the MAC. He's looking bigger and should garner bigger offers. I'm disappointed that Miami wasn't involved with him earlier but I think there is no way Miami goes after him with 6-7 Billy Smith signed. Our staff seems to have a better connection with the Indiana kids than the Ohio kids.
It's too bad Miami hoops no longer has the appeal it once had with the Elks turning into a powerhouse. Centerville has always been a big feeder school to Miami.
Better check w Jive on basketball recruiting questions…
Let me stimulate a HawkTalk thread if he signed here:
He's just a role player on that team.
Why didn't we get the star going to FSU? He probably wanted to stay local and we should be able to beat a middling ACC program in recruiting players from Ohio.
The third best player on a high school team should never go D1. He's D2 quality at best.
It's good to know that if a thread is limp and flaccid, you're ready and willing to arouse it.
Maybe Miami knew they did not have much a chance, as he's headed higher as you said…then again, I don't recall us going after JT Schumate (Newark Ohio) or any of the kids on Bellarmine's (three local kids) that just beat us…can't knock recruiting Indiana and until Miami starts to show some real improvement, maybe hard to land local kids.
But the rub is…most the recruits @ Bellarmine would be considered below Miami fans level, yet they are able to beat us. People just need to wake up and look at this program and where it is at.
Only Jive's delusional Steve Kerr fan thinks Miami Ohio is out recruiting FSU, LOL…come on, we can't out-recruit Wright State or NKU at this point.
How long has it been since we have recruited a true impact player? It's kind of incredible to me that Miami University can't attract one "star" recruit, despite the program's shortcomings. I'm really not interested in a "what about Julian Mavunga" debate. Star quality would go a ways in attracting students.
And yes, Dae Dae came close for me. He was a first team all/stater. Then the coaches happened.
And the only time he hasn't lived up to that billing is when he's been recovering from being sick.
Or maybe we have a full recruiting class with the kids we want.
I just love seeing my Elks as a top 15 team in the country on MaxPreps, and will surely rise more after beating another top 25 team yesterday!
They're so good this year. They've had a solid athletic season all around
Wasn't Zach McCormick rated pretty highly? Didn't really work out, but I thought he was a decent recruit.
He was a good one in HS. Offered by Tennessee and others. Back injury impacted his play.
Braxton Beverly, Michael Weathers, Darius Harper, Desmond Bane (almost), Nike Sibande, Mekhi Lairy, Sydney Curry, Dae Dae Grant? We've gotten some highly ranked recruits, it's just that many of them haven't panned out for various reasons.
And of course…the much-traveled Dwain Williams! Ranked as the 21st top recruit in the country. I assume one of our highest-rated signed basketball recruits, even though he never played for us.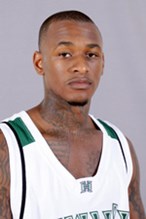 Friday, February 4th, Spanks!
Thunderdome happening at the Trent!