Restoration video of the East Course. I'm honestly in favor of the cutting down of trees in the golf course.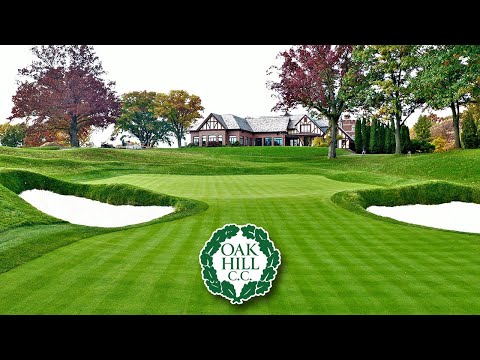 My wife and I played Oak Hill over 15 years ago. A terrific course…classic.
Not exactly on topic, but I saw Miami alum Brad Adamonis is in the field for the US Senior Open. Happy for him. He's an absolute grinder.
I'm assuming he played on the golf team at MU?
That's why they're wishing him luck. Didn't work, he shot +17 and was gone by Friday afternoon
I didn't recall his name from past teams but hey, I old.ps. He's now the third MU player ever to play in a major. That's awesome!
Koepka with the win for his 3rd PGA Championship and 5th overall major.
Jim Nance couldn't say anything about LIV
Michael Block had a week to remember and his ace on 15 on Sunday was amazing!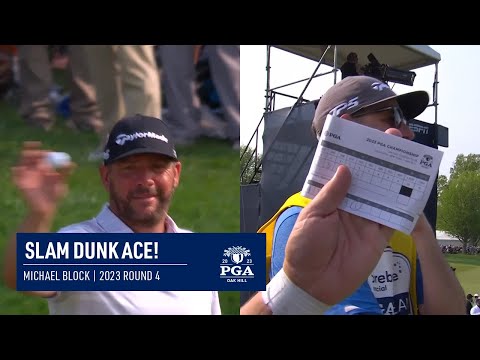 I watched a lot of the tournament. Pretty awesome.
Stupid question: I thought LIV members were banned from PGA events. How were Koepka and DeChambeau able to play?
Can't play tour events but can play in Major Tournaments (assuming they meet one of the entry qualifications).
Koepka gets a 10 year exemption into the PGA each time he wins.
DeChambeau win the US Open in 2020 at Winged Foot and he gets a 10 year exemption into the majors.
LIV Tour players are banned from PGA Tour events, not the PGA Championship which is put on by the PGA, not the PGA Tour. The PGA is not affiliated with the PGA Tour, they're two separate entities with similar names. It's confusing, I know. haha
In the late 60s, a group of golfers broke off from the PGA to form their own tour because of monetary concerns. This venture was led by the big guns of the time like Nicklaus, Palmer, etc. Apparently, the PGA had negotiated a new television deal, and many players felt that their purses weren't raised adequately enough to reflect this arrangement. They went by a different name for a while, although I don't recall what, and settled on the "PGA Tour" by the mid-70s. This is in my head from an old issue of Golf Digest, or some such, which told the story, but you could surely get more accurate details somewhere online.
But that's why unless you hear the word "Tour" after PGA in a tournament name, know that it is a separate event from the PGA Tour. The upcoming Ryder Cup, for example, is not a PGA Tour venture, so you'll likely see Koepka, and perhaps some other LIV players, joining the American or European ranks. While something like the Tour Players Championship with the famous island green will be limited to PGA Tour members.
But all of that said, while none of the 4 major tournaments are directly affiliated with the PGA Tour, they all have some type of entrance exemption based on Tour rankings, wins, etc. While none of them have similar exemptions for LIV tournament performance. At least as of this time. Also, LIV events currently do not count towards the official World Golf Rankings either, which is also used as a tool for entrance to the prestigious majors. So any of the LIV players who have played in majors since leaving the PGA Tour, have done so under exemptions that they received prior to leaving. Perhaps this will change in the future, however. It's all a bit of a transitional cluster at the moment. Time will shake things out.