Is #14 Jack S…receiving toss from Drew Plitt…if so both look great …Jack's feet offline great!
Wait, this is a Bengals website of some sort, and it has "University of Miami"?
Grammatically, that was a horribly-written piece. She may be passionate, but please…Clean up your writing!
Paul Brown's statue gave this "writer" the "Double Bird"!
Anyone try that Sofiadate.com? Just wondering. For a friend. Stand with Ukraine.
I only check out OnlyFarmers.com
Because it's the site for people who graduated from the Farmer school of business.
Not quite where I was going with this thread…LOL…I'll try to get some inside info on Jack from the coaches.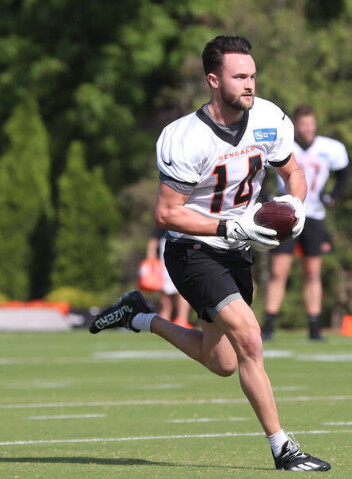 Photo Credit: Imago.