We are 1-0 on the path to finishing 4-0. Let's keep it rolling at home as Maction begins!!
First home game against them since 2018, long overdue!
Should be plenty motivated after last year's performance in Athens. With this being at home I think it's pretty much a must win for any bowl hopes
I'm super optimistic we are the best coached team in the nation!
I have some intel, that new ideas are coming down the pike for Maction: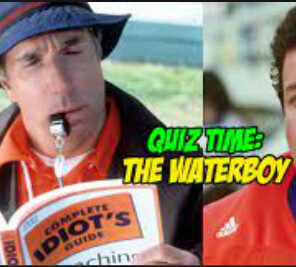 did i miss the memo that today is april 1st?
Defense gives Miami a chance in final 3 games. PLEASE some offense ! Hopefully time off gives players time to heal.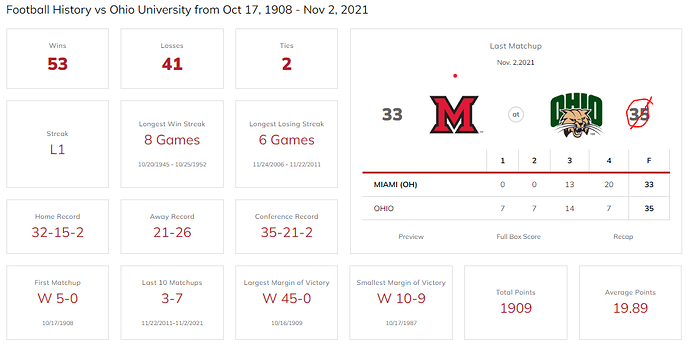 Who's playing center Jackson, Borders or Caleb?
Did not see participation on the two deep listed center.
Just in time for Ohio Week: TSN did a feature during the BC Lions game broadcast Friday night about the Rourke brothers. Nathan made his return from foot surgery for the game's first quarter. They did a segment down in Athens with brother Kurtis, who was just last week added to the Manning QB Watch List. Kurtis has apparently had a second growth spurt and is now up to 6'5" so with two years eligibility left TSN speculates he'll be getting some NFL attention in addition to interest from the CFL.
Manny Rugumba continues to play exceptionally well as a Lions Linebacker - he'll probably make the CFL All Rookie Team.
Do we have game time and TV info for this game yet? Not seeing it anywhere…
When it comes to the Bobcats… they're pests, not pets.
And they're handling UB just fine tonight. Where's ballcoach?
If you watched tonight, OU's offense was very impressive tonight as was their QB Rourke's accuracy and their receivers ability to catch the ball.
I'm more worried about their defense. Next week will be tough. We need to spead them out and let it fly.
Ohio literally has the worst ranked defense of all FBS teams.