" Recently a photo of the 1965 cheerleaders was posted. One of my college roommates went to the State Championship that year, when he was nine years old.
I sent him a text with the cheerleaders photo and he sent this back to me.
It is his copy of the program from the tournament he marked up while watching the game. He has attended every Championship game since and kept all the programs.
He wrote:
"Cool. I just remember they played the team, Minster, that beat my high school in the regional final. Had my school won, we would have played your school."
Small world.
Springboro Panthers Of The Good Old Days"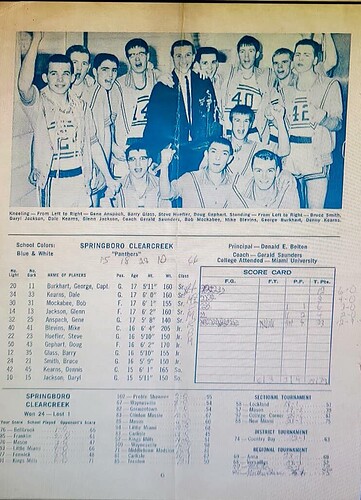 Link: