Check out this article from Cincinnati.com:
Brandon Brooks, ex-Philadelphia Eagle from Miami, accepted to Penn's Wharton MBA program
He is one bright guy. And a damn good fball player. And a GREAT Miami Man!
The story I heard was that Brandon Brooks was committed to Wisconsin and during his HS season he attended a home Wisconsin game and was not recognized by the coaching staff at either a pre- or post-game recruit function. He decommitted and soon thereafter committed to Miami.
I also remember a coach remarking that his performance in one of his first seasons (I believe against Michigan) made it clear to everyone he was bound for the NFL
yeah nick…the OL coach walked right past him in a hallway and didn't recognize / greet him…
if he's cut weight like he did after achilles I don't think I'd recognize him…LOL.
Brandon at a mere 295# !! Maybe he comes out of retirement as DE, ha.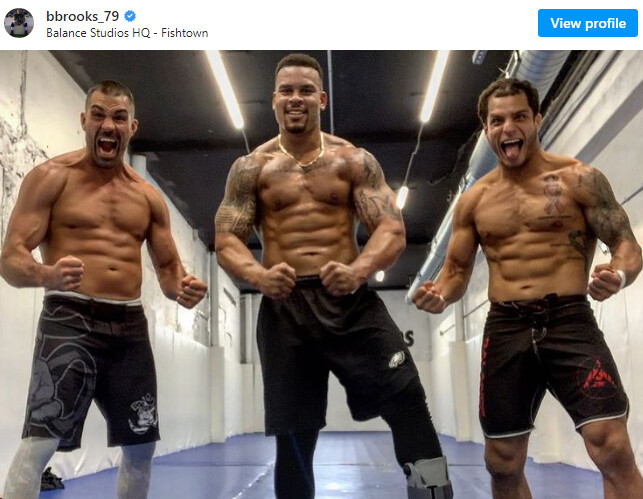 Notice the Miami M tattoo on his left bicep. It's in red. I love it!
I remember reading a story about him doing high-speed internships during the off season early in his career. Definitely a kid who uses his Miami degree and professional career to ensure he's set up for life. Love and Honor to BB!
Does he have time to return to Oxford to be a part time FB OL coach? Future AD? Great person and role model.
Congrats to Brandon. While it's always a blast to see our alums succeed in the NFL, it's great to see them succeed in their non-playing careers as well. Martin Nance is a perfect example (also got his MBA, is now an exec with the Vikings if I recall correctly).
Always easy to spot Brandon thanks to the block M ink.
martin got his mba from michigan and is now the CMO for the vikings…